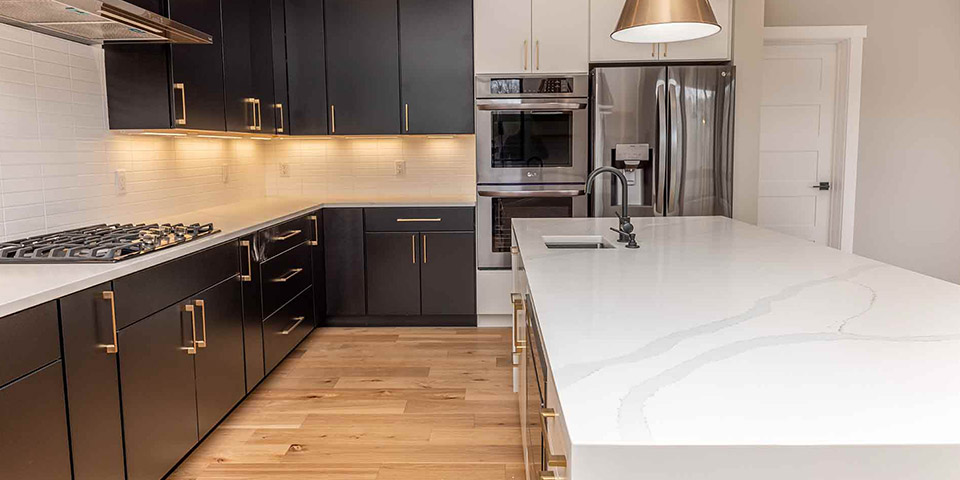 When it comes to designing or renovating your kitchen, there are countless options to choose from. From cabinets to flooring to appliances, the choices can seem overwhelming. One of the most important decisions you'll make, however, is what type of countertop to choose. After all, countertops are one of the most visible and frequently used features in any kitchen.
If you're considering a new countertop, Nature's Edge Fine Stone Products should be at the top of your list. Based in Traverse City, Michigan, Nature's Edge is a leading provider of granite, soapstone, onyx, marble, quartzite, limestone, and engineered quartz countertops. They offer a wide variety of options to suit any style and budget, and their team of experts is dedicated to helping you find the perfect surface for your home.
One of the things that sets Nature's Edge apart from their competition is their commitment to quality. All of their materials are carefully sourced from reputable suppliers, and their in-house fabrication team is dedicated to creating beautiful, long-lasting countertops that will stand the test of time. Additionally, their showroom is constantly expanding, so you can see first-hand the range of options available.
When it comes to granite countertops, Nature's Edge has a wide variety of colors, patterns, and finishes to choose from. Granite is a natural stone, meaning that each piece is unique and offers its own distinct beauty. It is also extremely durable, making it a great choice for busy kitchens. Furthermore, granite is heat and scratch resistant, making it an ideal surface for meal preparation. Plus, Nature's Edge offers edge profile, cutout and other customizations to fit in your kitchen.
Another popular choice among Nature's Edge customers is quartz. Engineered quartz is a mixture of natural quartz and other materials, which is compressed and heated to create a solid surface. It is a great option for those looking for the durability of granite, but with a more consistent color and pattern. It also doesn't require sealing as granite, which is a big plus to some. Nature's Edge offer a wide range of colors and patterns of engineered quartz to choose from.
For those looking for a truly unique and luxurious countertop, soapstone, onyx, and marble are great options. Soapstone is a natural stone that offers a soft, warm feel and is great for baking and food preparation. Onyx and marble, on the other hand, are both incredibly beautiful and elegant, but are also more delicate and should be reserved for spaces that see less foot traffic.
Quartzite, limestone and other options also available at Nature's Edge, are all a great choices for countertops. Quartzite is a natural stone that's extremely hard and durable, and it offers a range of colors and patterns to choose from. Limestone, on the other hand, is a sedimentary rock that's made up of shells and other materials. It's a great option for those looking for a unique and one-of-a-kind countertop, and it's also naturally heat-resistant.
At Nature's Edge, they understand that remodeling a kitchen can be a big investment, and they want to make sure you get exactly what you're looking for. Their dedicated team of experts is available to help you every step of the way, from material selection to fabrication to installation. They also pride themselves on offering competitive prices and timely service.
So if you're thinking about remodeling your kitchen and want to upgrade your countertop, look no further than Nature's Edge Fine Stone Products. With a wide variety of high-quality materials, an expert team of designers and fabricators, and a commitment to customer satisfaction, they have everything you